Alexandria: Star of the Mediterranean
Founded by Alexander the Great and home to luminaries as diverse as Cleopatra, Hypatia, and Cavafy, Alexandria blends Hellenistic, Roman, and Byzantine pasts with a vital present as Egypt's second largest city. Its astringent sea air, cool breezes, white reflected light, and sweeping Mediterranean horizon make Alexandria a welcome summer destination for thousands of Cairenes.

Alexandria's corniche
Curving for 20 miles along the north coast of Africa, this shoreline once was crowned by the Pharos Lighthouse (c. 247 BC), one of the Seven Wonders of the Ancient World. Alexandria's multicultural past was swept away in the revolution of 1952, when British colonialism was vanquished by Arab nationalism and the election of Gamal Abdul Nasser. Today the city is a stronghold of the Salafist movement of conservative Islam in Egypt.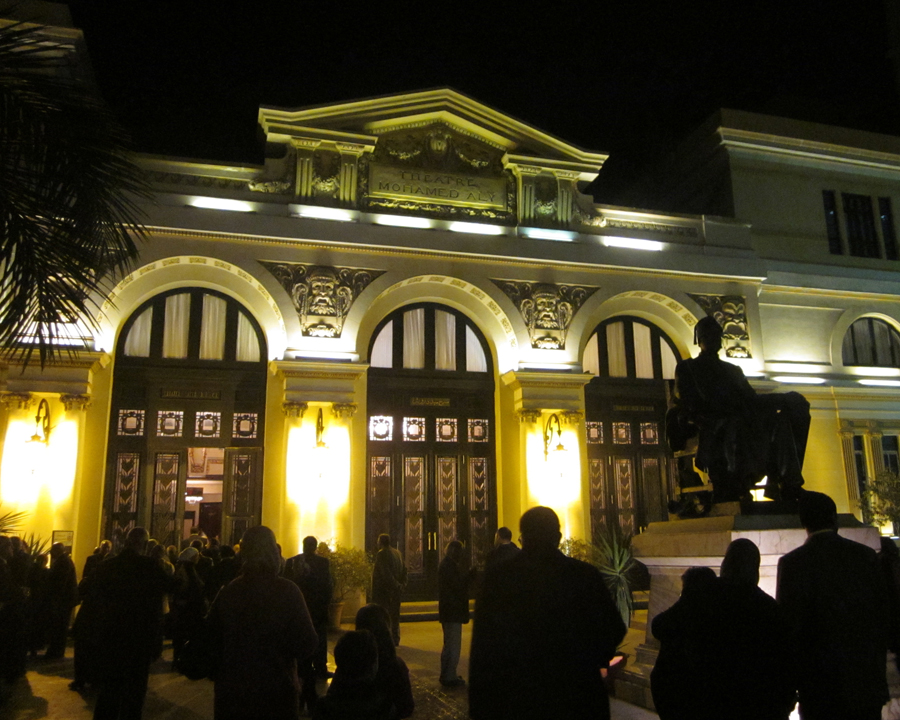 Night at the opera
A former glory of Alexandria's cosmopolitan past, the renovated Sayed Darwish Theatre and Opera House was named after a pioneer of Arab music. Its 1,000-seat performance hall features Arab ensembles, symphony orchestras, opera, and ballet.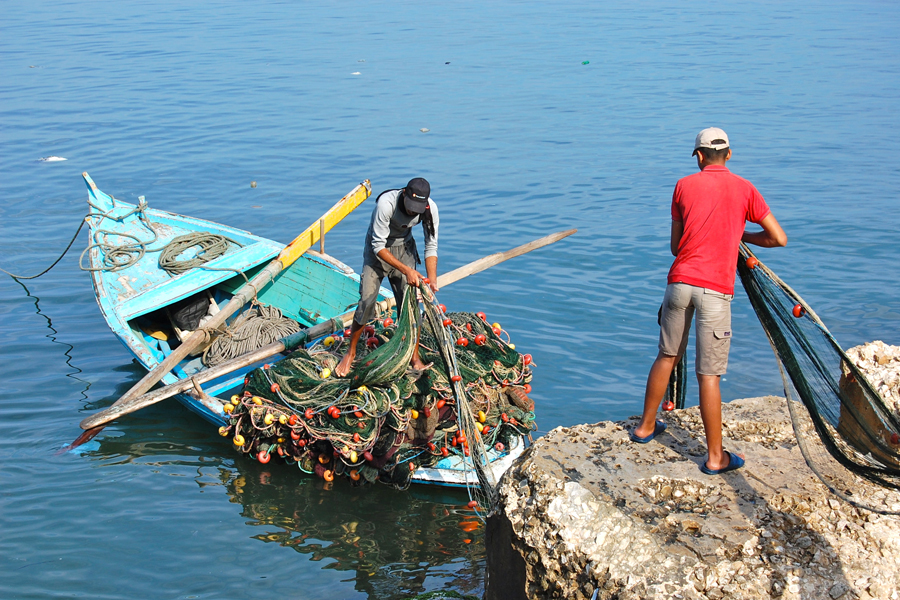 Fishermen on the Mediterranean coast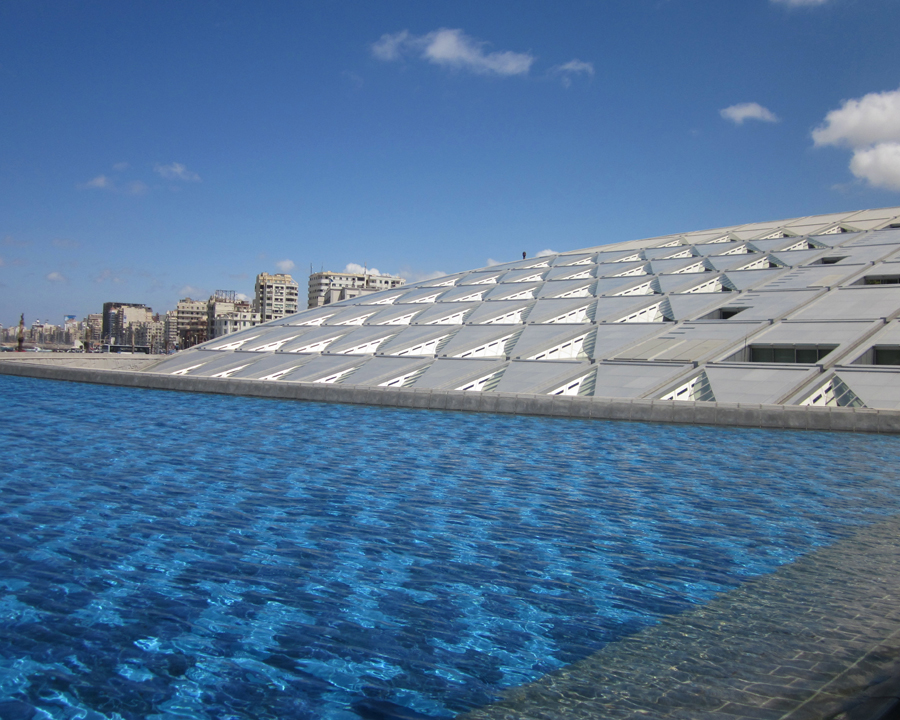 Bibliotheca Alexandrina
Like a phoenix rising from the ashes, the iconic slanted and shimmering disc of the Bibliotheca Alexandrina occupies the original site of the Ancient Library of Alexandria, destroyed by fire in the 3rd century AD. Soaring columns and cascading terraces in the main reading room are bathed in natural light. The outer walls are inscribed with letters from 120 languages.
Constructed in 2002, the new library commemorates the old—both in spirit and in scholarship—housing specialized libraries, museums, and academic research centers and aspiring to be "a leading institution of the digital age and a center for learning, tolerance, dialogue, and understanding."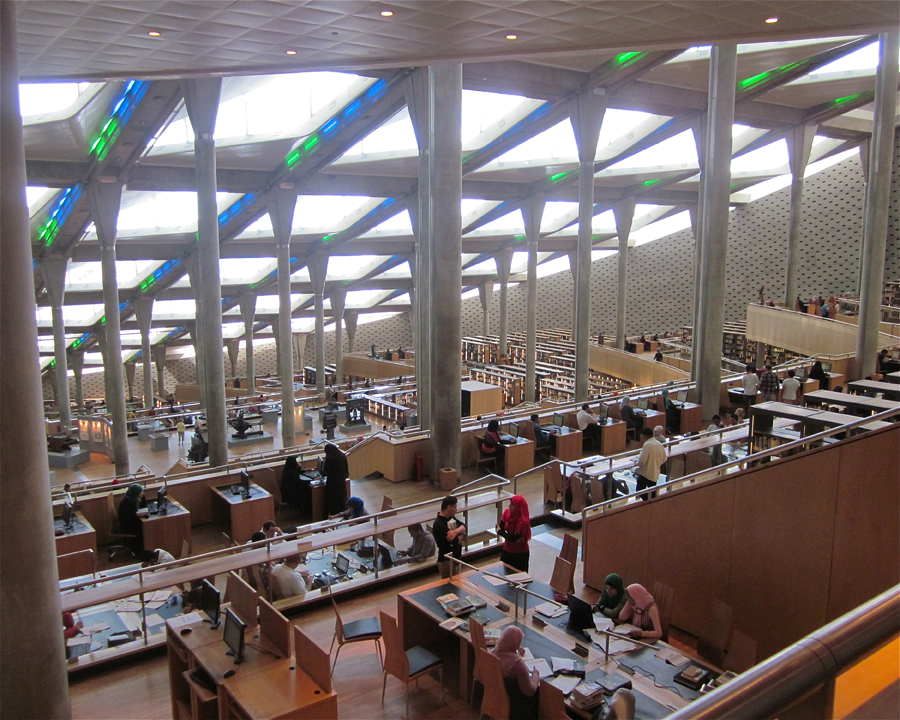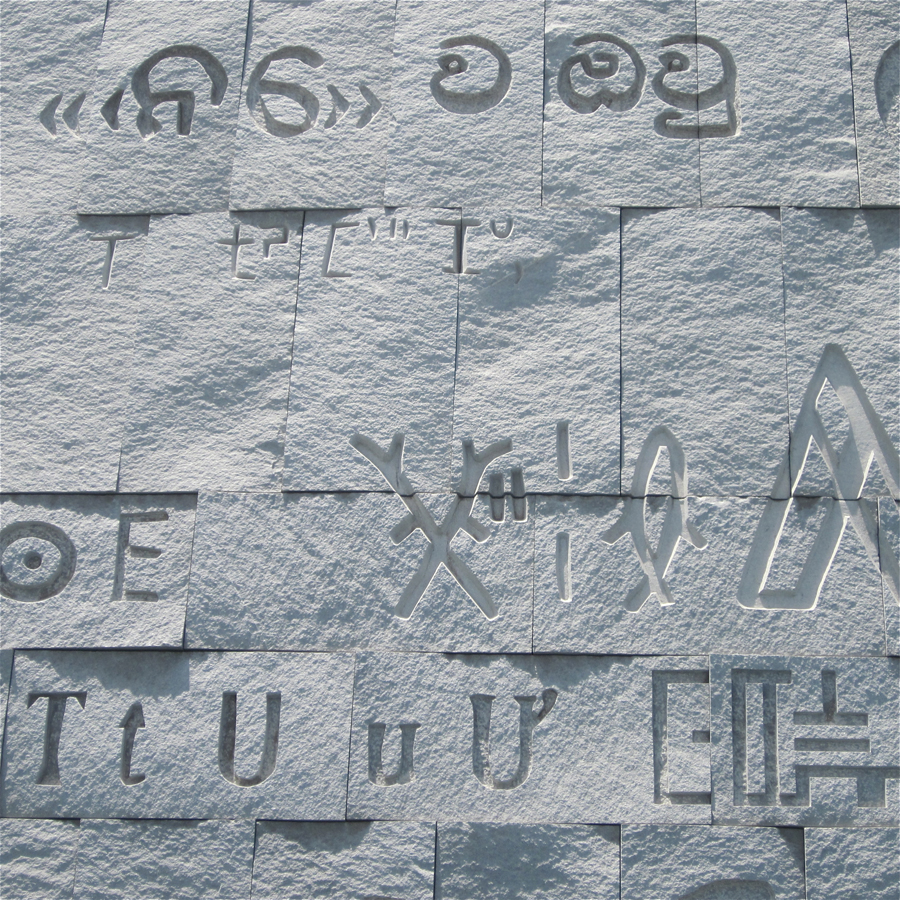 Library wall
Alexandria beach, early spring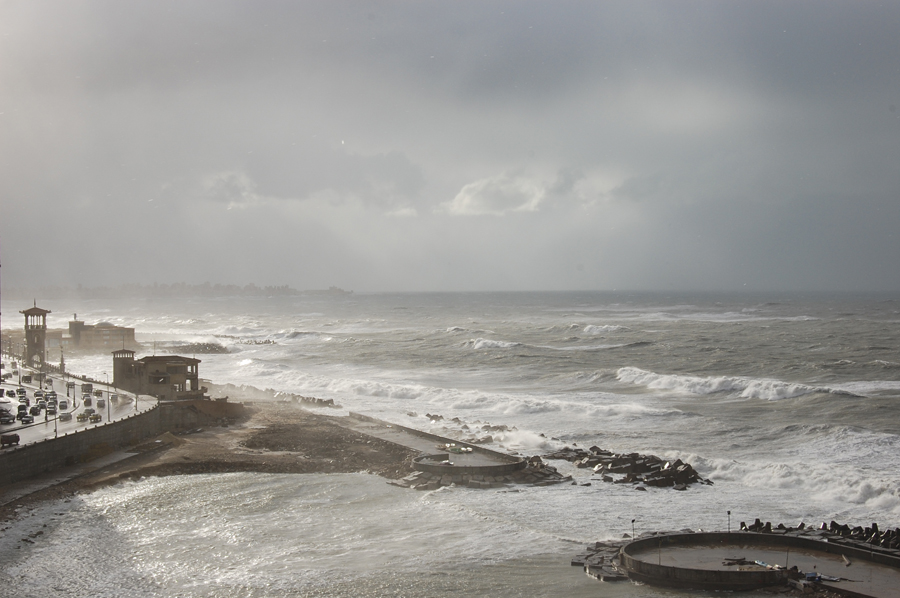 Winter skies over the Mediterranean
As in California, winter storms bring strong winds and driving rain to the Alexandrian coast. An especially violent storm in December 2010 caused widespread destruction, closing Egypt's largest port and flooding waterfront apartments along the exposed corniche.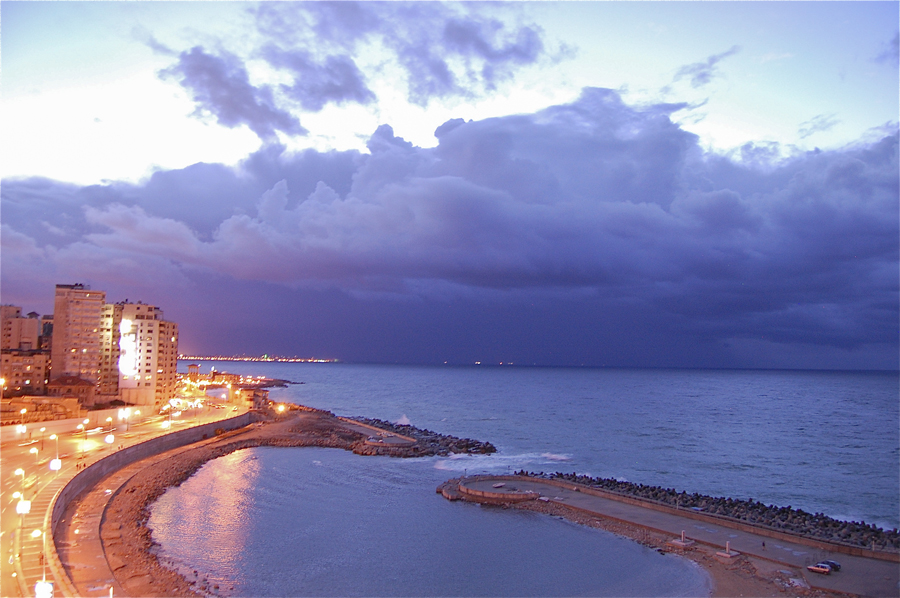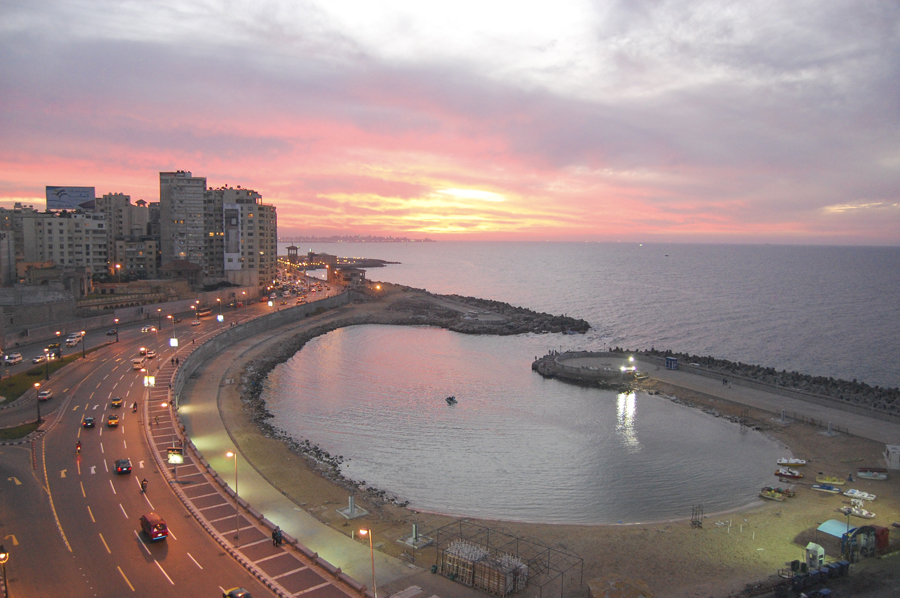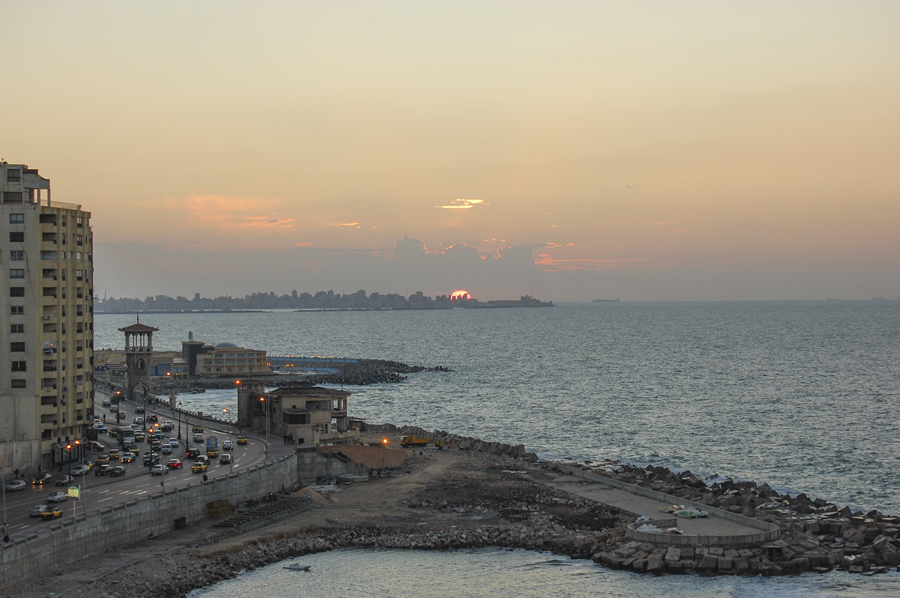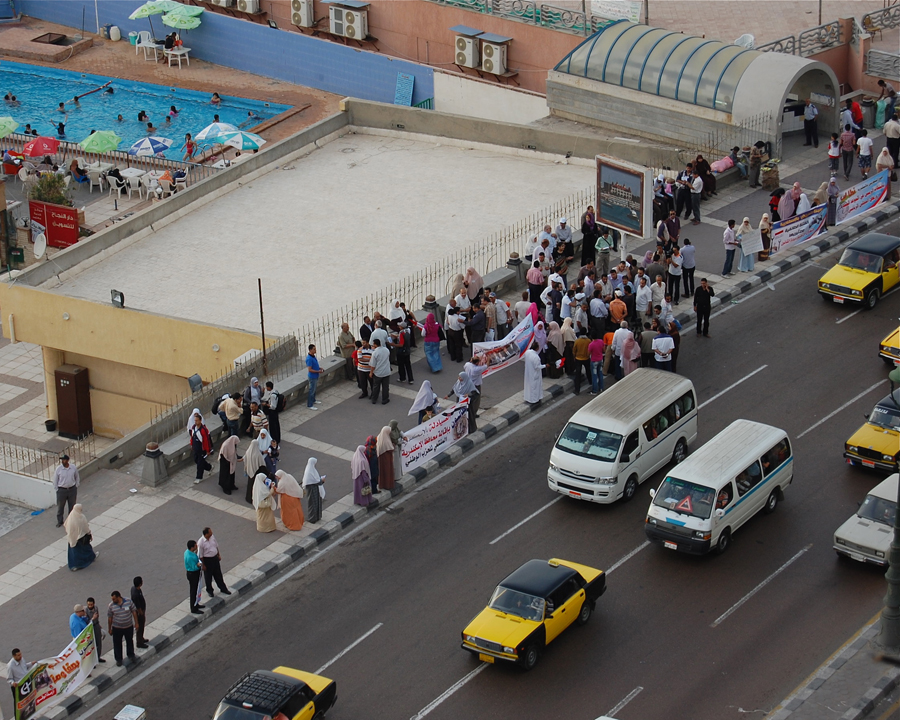 Civic demonstrations in Alexandria, May 2011
Since the revolution, Egyptians of all professions have vigorously exercised their civic voice and right to protest. Here, teachers, pharmacists, nurses, and veterinarians in the Alexandria Veterinary Association face an appreciative audience of honking minivans and yellow Lada taxis to demand a "presidential election at the scheduled time."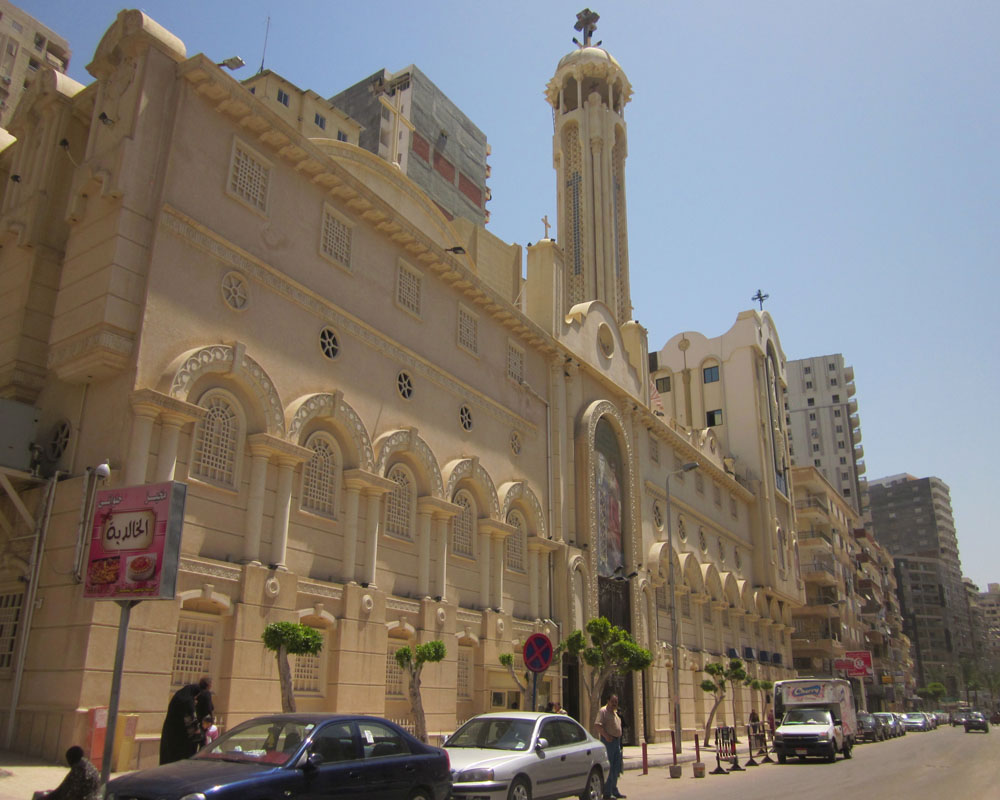 Two Saints Church
On Jan 1, 2011 a bomb killed 23 people and wounded more than 100 at the Two Saints Coptic Christian Church in Sidi Beshr, Alexandria. Renewing fears of sectarian violence, the bombing triggered widespread demonstrations in Alexandria and Cairo. On the second anniversary of the bombing, Christians and Muslims held a joint vigil and draped a large Egyptian flag from the church to the mosque across the street in a show of mutual support.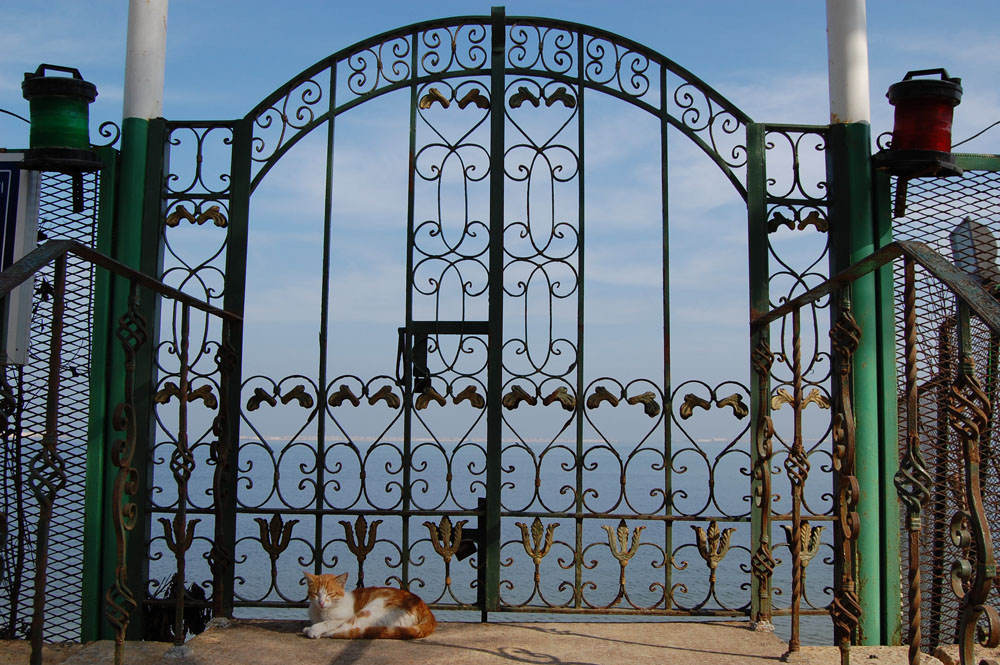 Alexandria cat