Revolution Graffiti
Egypt's revolution has spawned rich new art and vibrant graffiti—uncommon before 2011—that chronicles the mood of the "Egyptian street". Walls in public places are filled with visual expressions of anger, joy, defiance, sorrow, and commemoration.

Egypt, January 25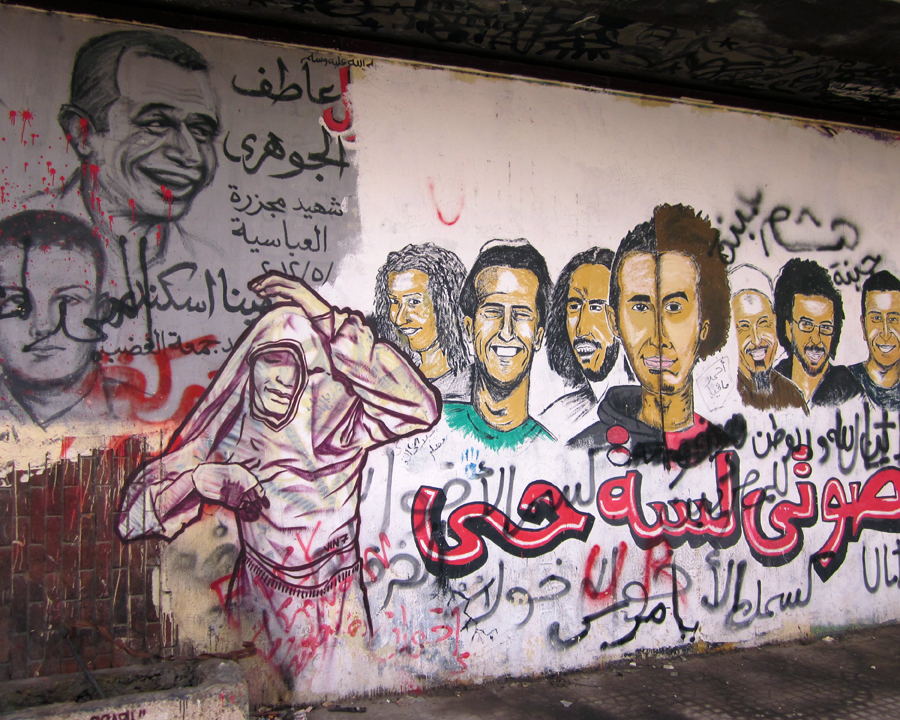 "Our voices are still alive"
The death of Khaled Said (center right) was a compelling force behind Egypt's 2011 revolution. Bassem Youssef (upper left), a popular satirist and TV host known as the "Egyptian Jon Stewart", is a newer voice in the political arena. Youssef has faced censorship and arrest for poking fun at Egypt's leaders, and recently left the country. Named one of the world's 100 most influential people by TIME magazine, Youssef was fêted by Stewart on the April 24, 2013 edition of the Daily Show.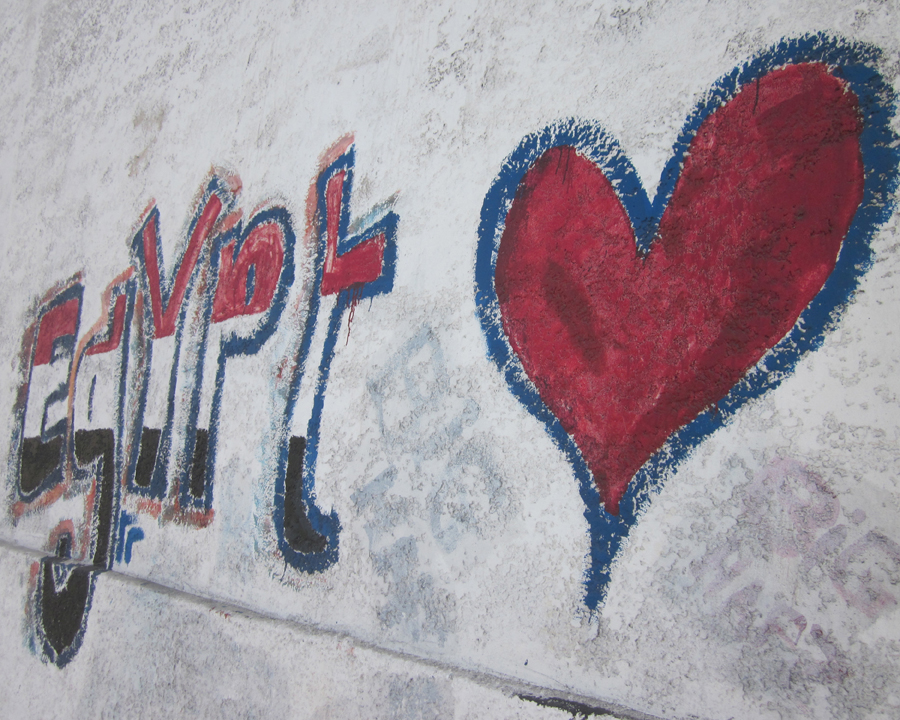 "We love Egypt", Alexandria corniche, 2011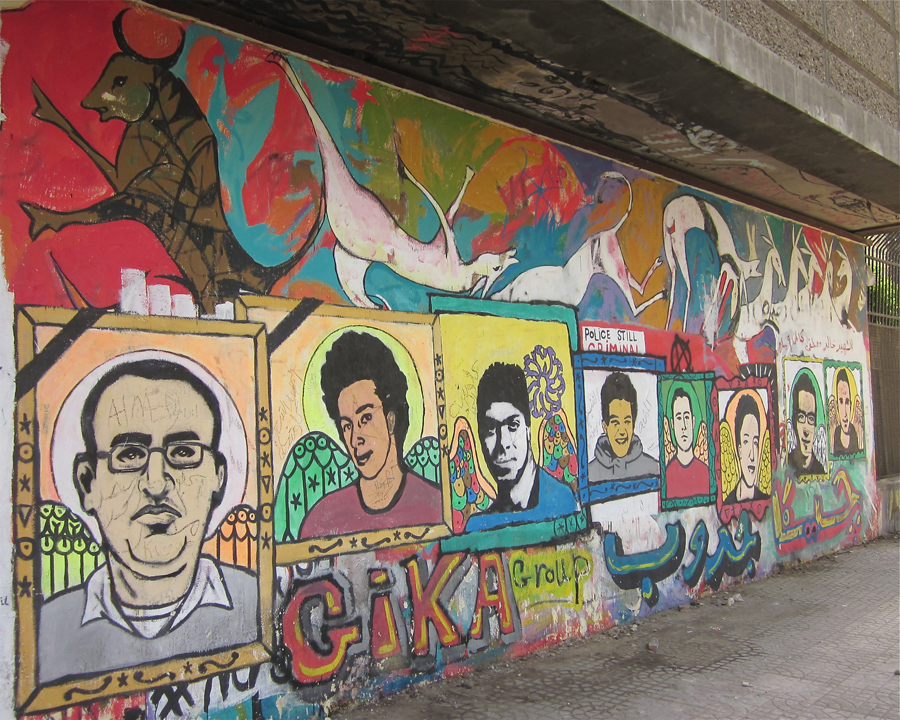 Cave art, Al Qasr al Aini Street, Cairo, 2013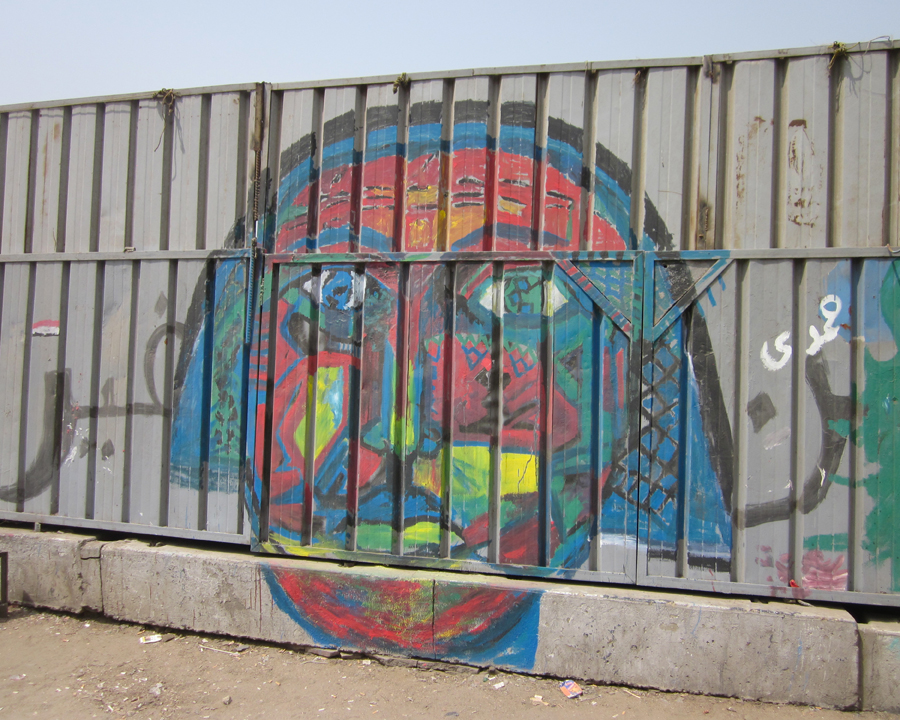 Modern pharaoh, Tahrir Square, Cairo, 2013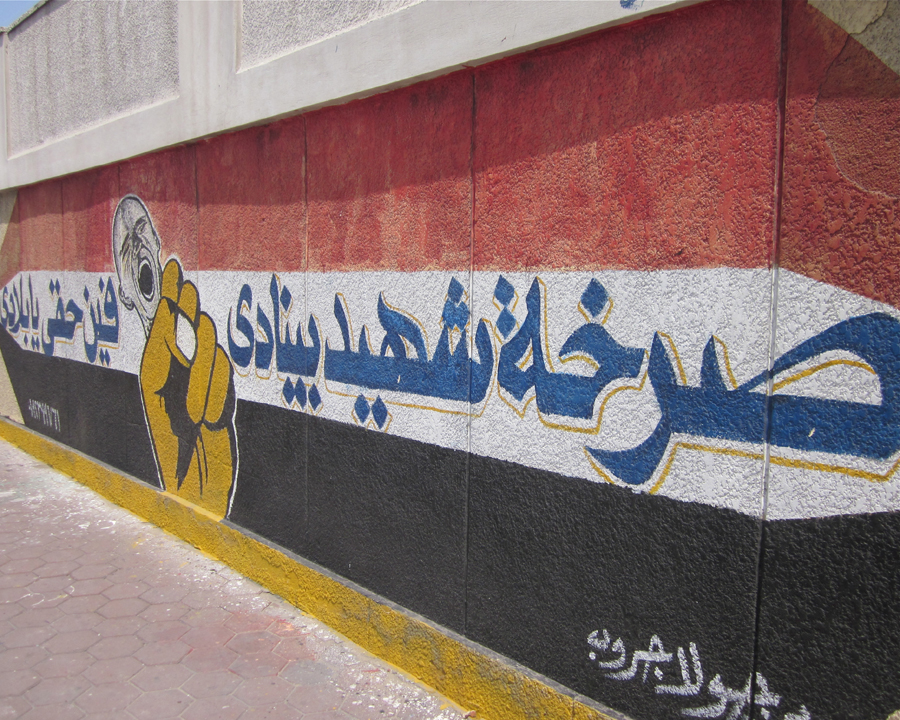 "The scream of the martyr is calling: where is my right, my country!"
- Alexandria corniche, 2011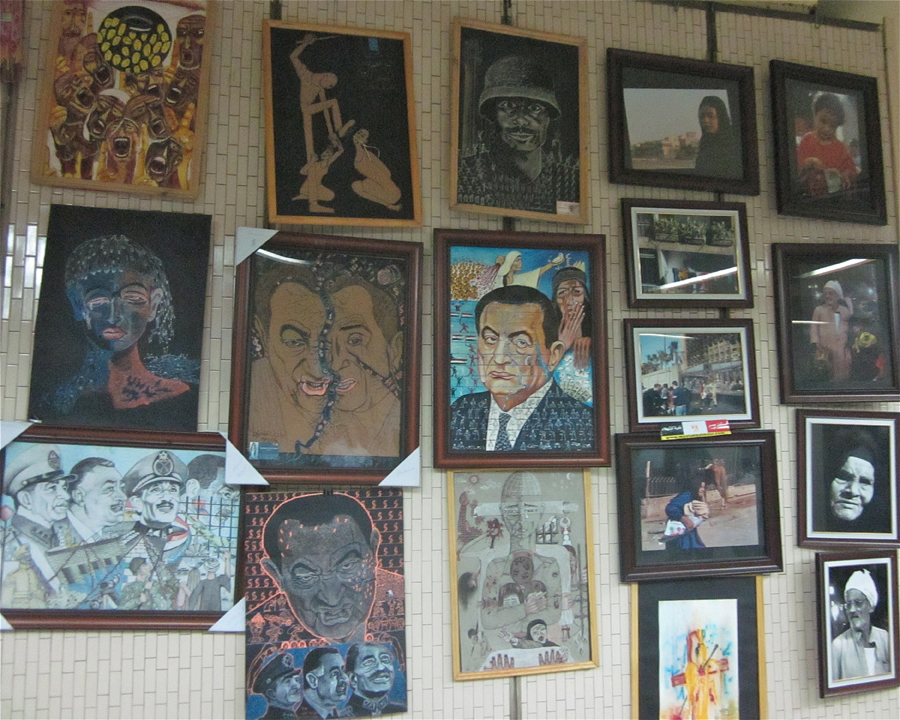 Revolution art in Mubarak (now Martyrs) metro station, below Tahrir Square, 2011