Veterinary Medicine in the Nile Delta
Egypt has 12 veterinary schools—more than any other country in the Arab world. Although opportunities with companion animals are growing, veterinary practice and research serve mainly the rich agricultural legacy of the Nile Delta, where humans and animals have lived and worked together for thousands of years.

"Plank the flank"
Two veterinary students watch a veterinarian and his assistants "plank the flank" to untwist the uterus of a pregnant Nile buffalo. Pressure on the plank keeps the uterus in place while the animal is rotated underneath. Uterine torsion is a consequence of buffalo and cattle facing steeply downhill to drink from the banks of the Nile.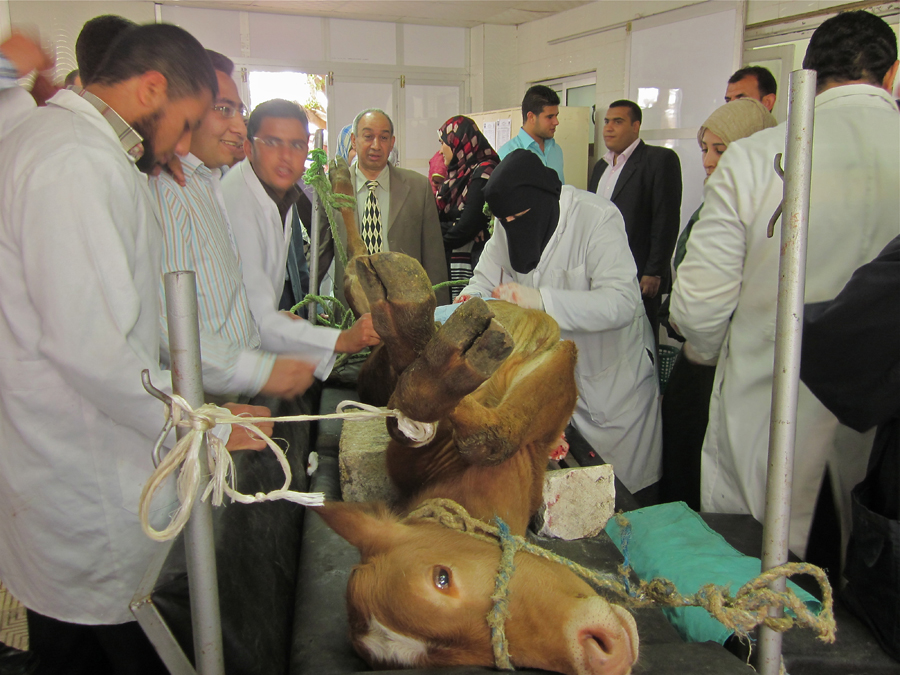 Can you do surgery while wearing a niqab?
Although perhaps not conducive to the sterile environment desirable for surgery, this veterinary surgeon wears a niqab, a veil that covers the face, as she repairs an umbilical hernia in an anesthetized calf. About 90% of Egyptian women wear the hijab (a veil that covers the hair); fewer wear a niqab, but the number has increased as conservative Islam has strengthened in Egypt.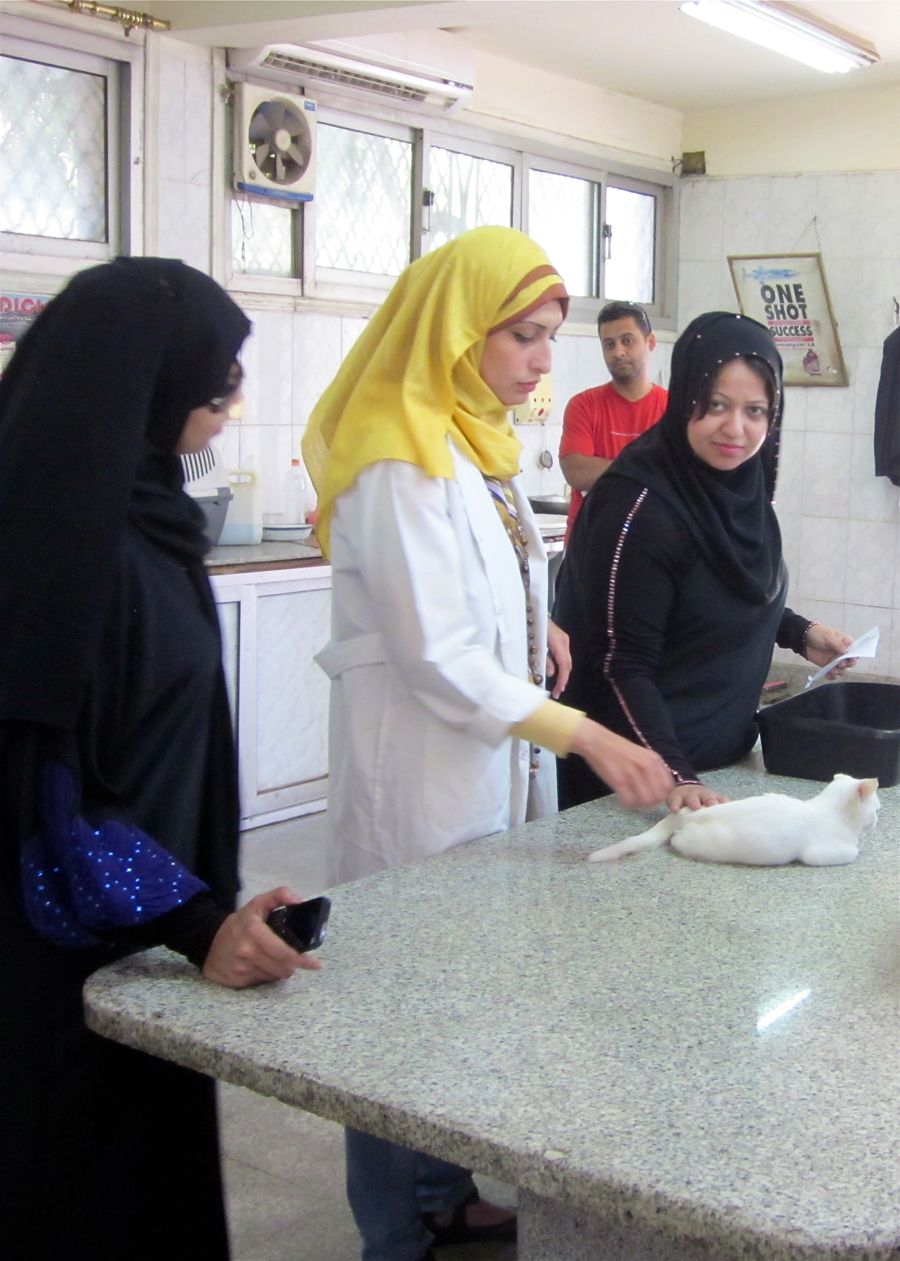 Fallen kitten
A veterinary student (in yellow hijab) at the Cairo University Small Animal Clinic examines a kitten that fell from the balcony of its owner's high-rise apartment. To many Egyptians, pet ownership is associated with wealth and western influence. Cairo University is the oldest veterinary faculty in the Middle East and graduates 250-300 veterinarians each year. Located in Giza, an urbanized district in the Cairo metropolis, the clinic sees mainly small animals and camels.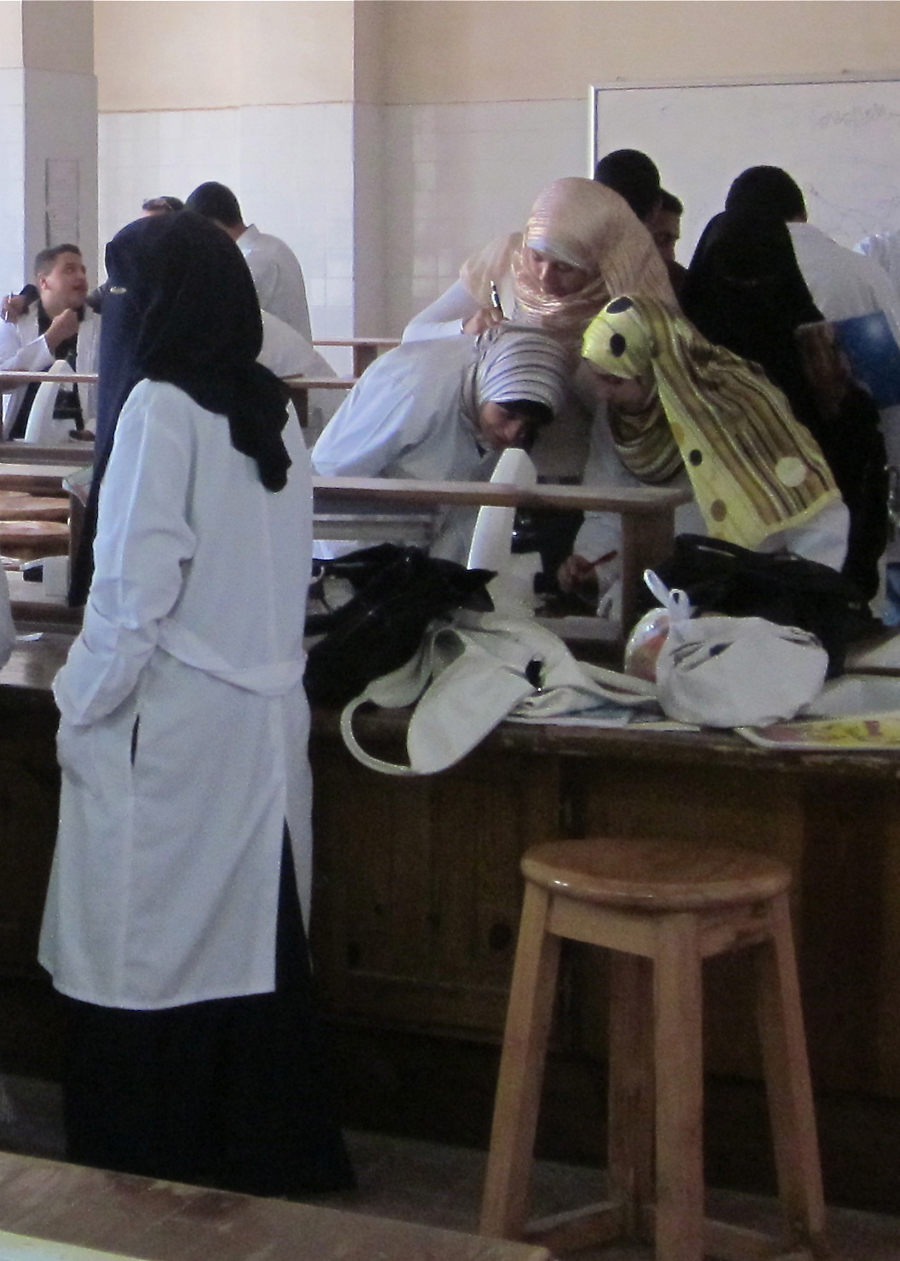 Hematology laboratory
Veterinary students examine a blood smear from a camel with trypanosomiasis. Although their curriculum is traditional and focused on memorizing facts, students embrace the opportunity to think critically and solve problems relevant to veterinary medicine in Egypt.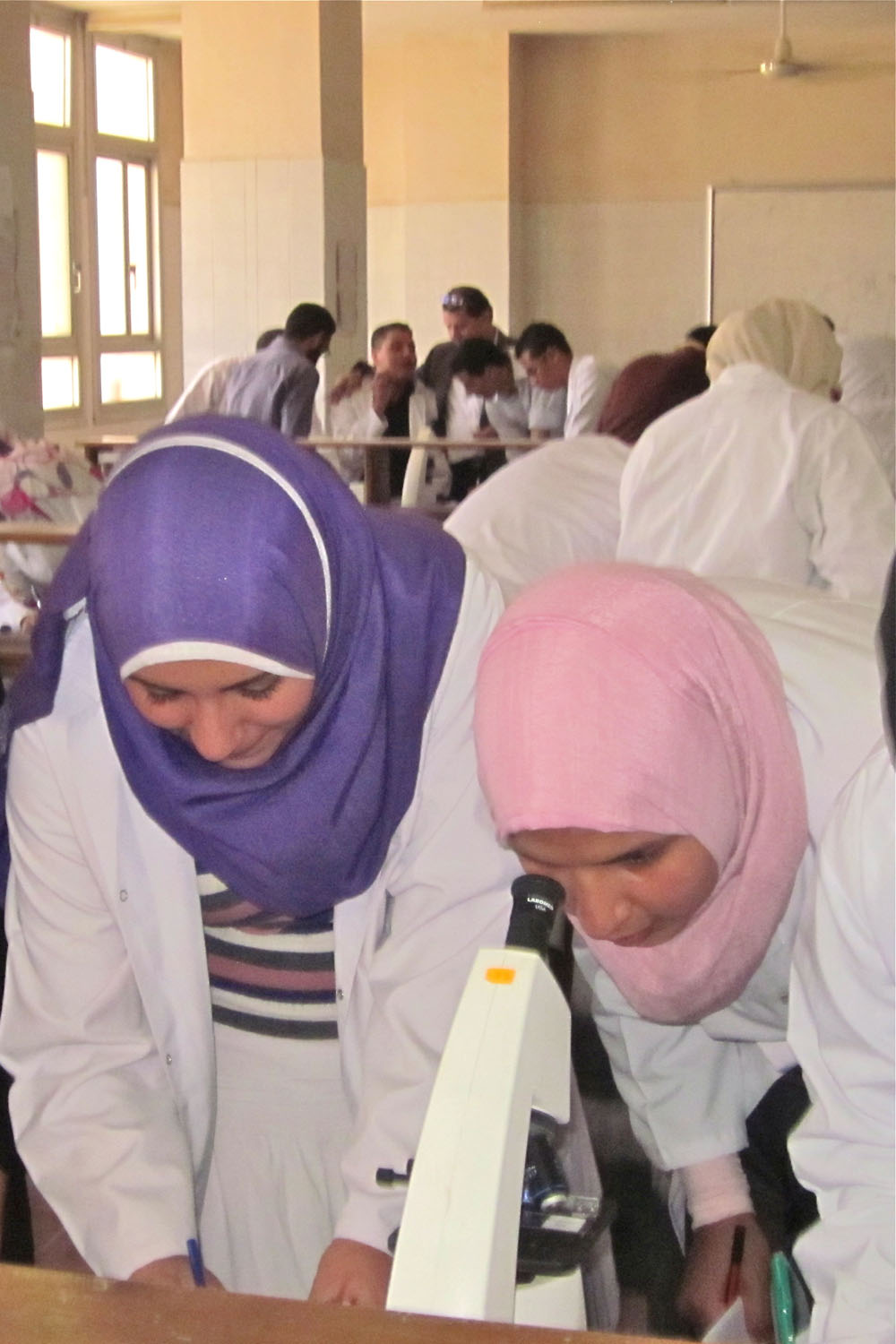 Hematology laboratory
Veterinary students in Damanhour examine a blood smear in clinical pathology laboratory.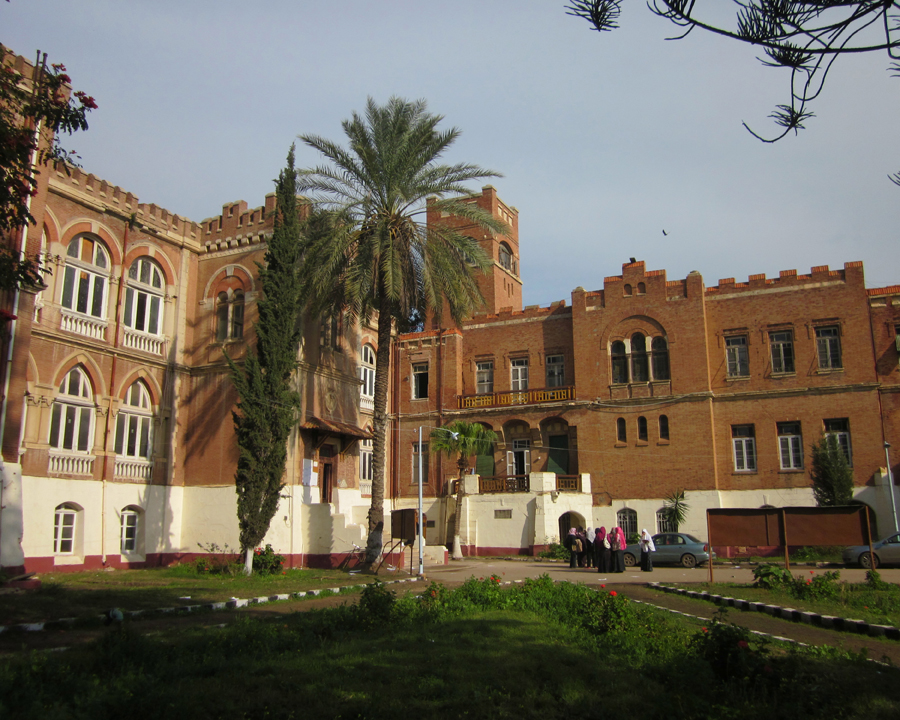 Alexandria University Faculty of Veterinary Medicine
Alexandria's veterinary school in Edfina occupies the former summer palace of King Farouk (r. 1936-1952), the last of Egypt's royal dynasty. Built in the Italianate style in the 19th century, the palace has several original stained-glass windows and a limestone landing on the Nile that once was used by royal yachts. The Rosetta Stone, whose writing unlocked the linguistic secret to deciphering hieroglyphics, was discovered a few miles downstream.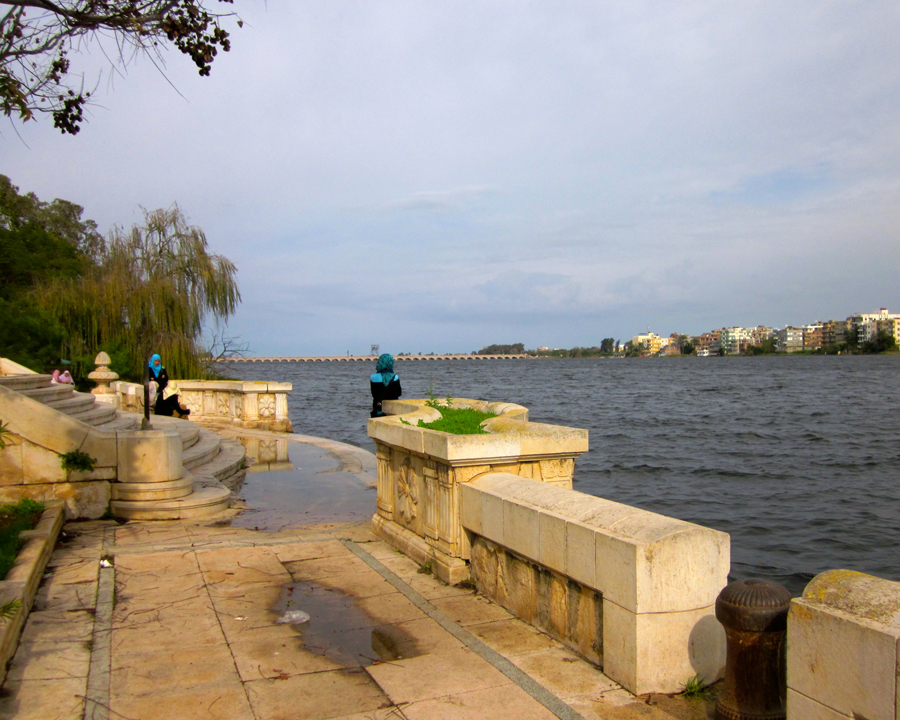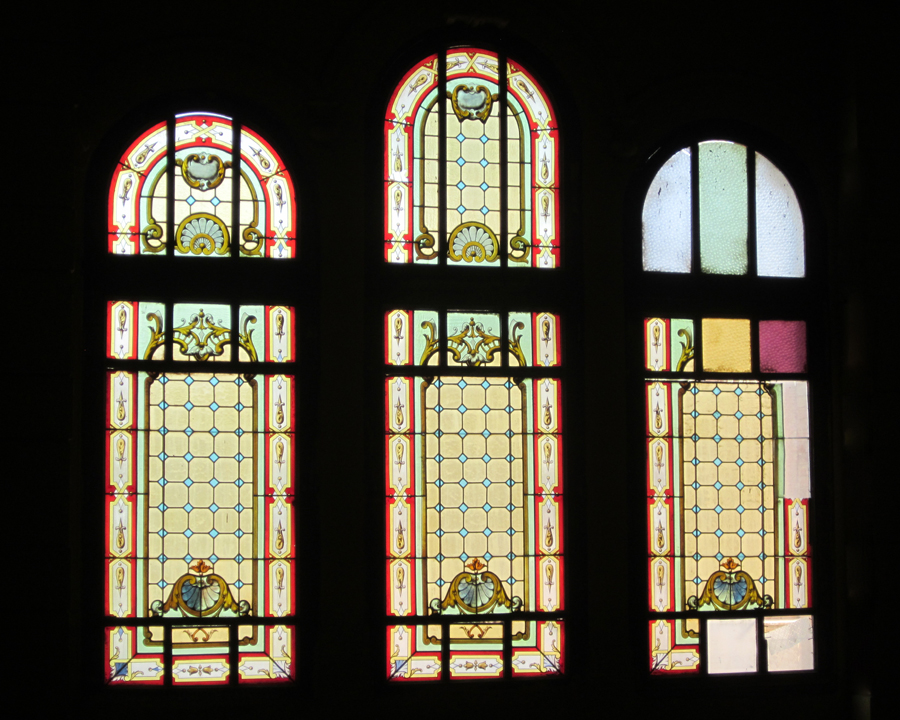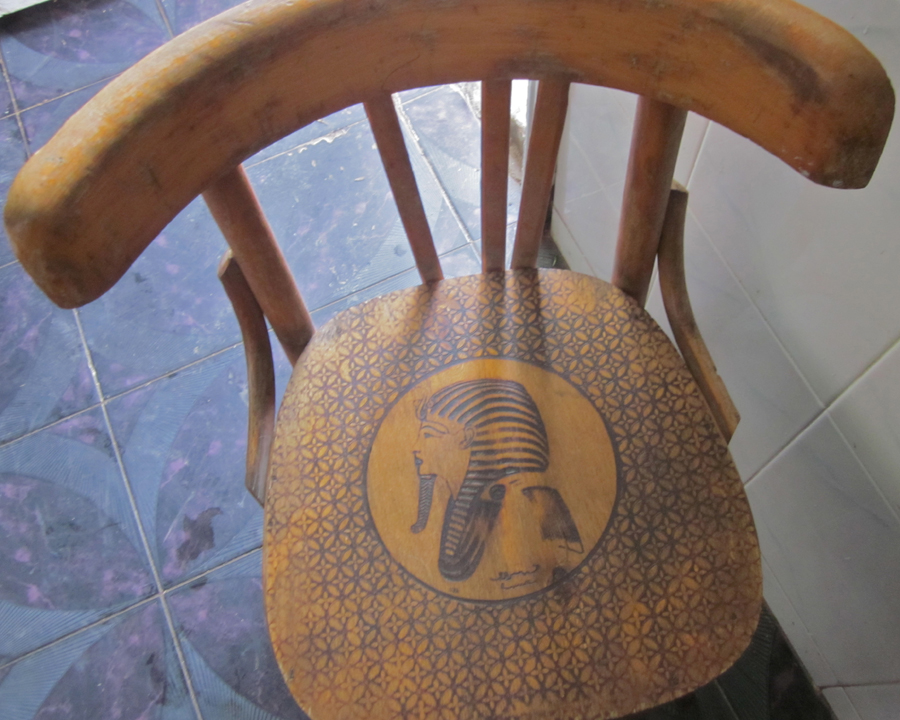 Damanhour University Faculty of Veterinary Medicine
Egypt's newest veterinary school is housed in a former military academy in a remote rural area. It has few resources for renovation and many rooms lack windows and doors; daily electrical outages interrupt research as well as learning. Having a visiting Fulbright scholar gave these third-year students a chance to practice their English and learn about veterinary practice in the United States. Their career goals include vaccine research, poultry production, and camel practice.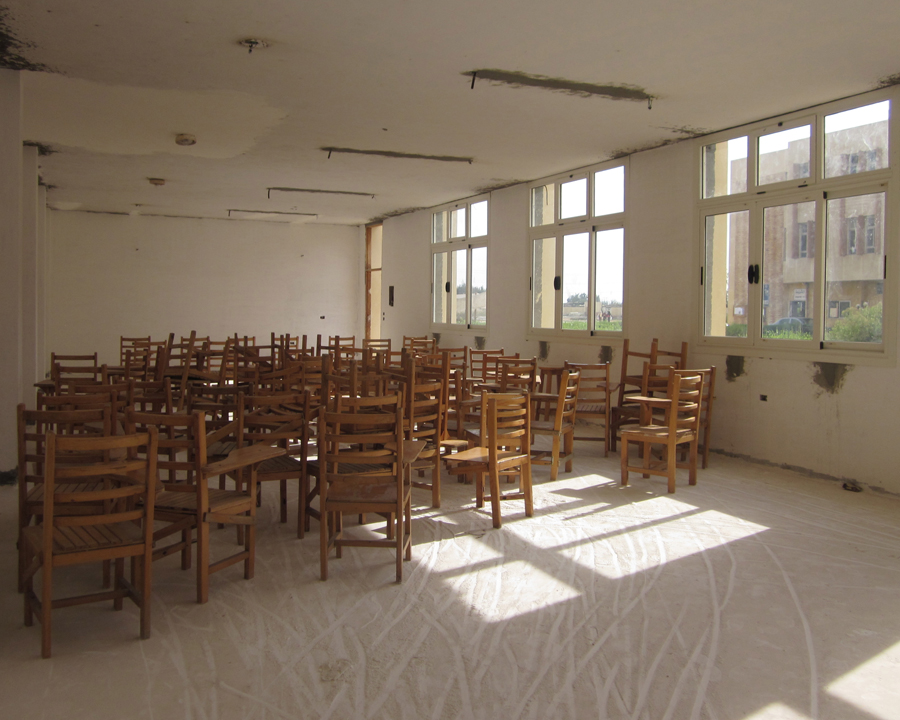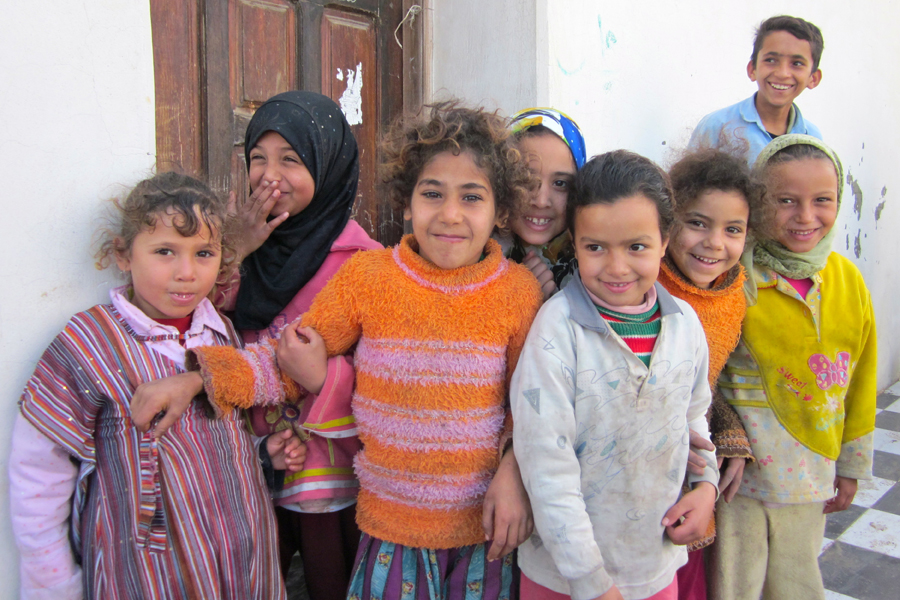 Zoonotic disease in the Delta
Liver flukes (fascioliasis) cause high levels of disease in the Beheira region of Egypt's rural Nile Delta. The parasite is transmitted from ruminants to people through contaminated water used for washing, cooking, and irrigation. Children, especially girls, are particularly vulnerable; in some villages up to 32% of children and 50% of cattle, buffalo, and sheep are infected. Veterinarians are key partners in addressing public health problems in Egypt.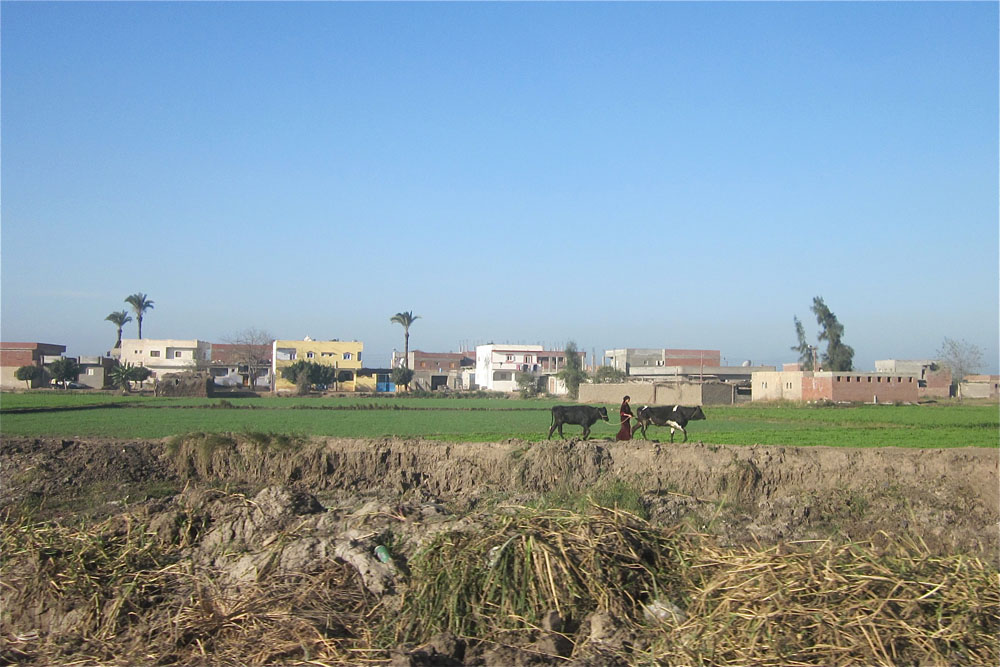 The rural Nile Delta
Agriculture in the Delta relies on the labor of both humans and animals, just as it has for thousands of years. Limited land, limited water, and a rapidly growing population have created socio-economic pressure for more efficient use of resources.